Every 3rd Wednesday of the month
Fernando Holz Band
At The Colonial Inn,  ( 48 Monument Square, Concord, MA 01742 ) to hear some Brazilian jazz, bossas, sambas and musica popular brasileira (MPB)!
Featuring these wonderful musicians:
Fernando Holz – guitar & vocals

Molly Flannery – piano, keyboard & vocals 
José Pienasola – bass
Steve Rose – Drums
Plus, enjoy the good food and drinks, friendly vibe and lovely ambiance of the Inn! Hope to see you there! Ate logo!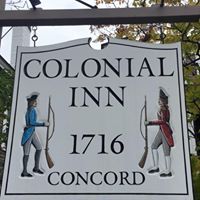 Facebook - Fernando Holz Band